As I have done personal research on books relating to environmental racism, I noticed that I had trouble finding books about the environment and race that were written by people of color. Which is ironic to me: why are books about environmental racism easier to find when written by white authors? To spread awareness about this issue, here is a list of 10 authors who are people of color and write about environmental issues.
Find a Black-owned bookstore in your state to purchase these great reads from!
Robin Wall Kimmerer
Her bio from the Center for Humans & Nature: Kimmerer is an enrolled member of the Citizen Band Potawatomi. Her writings include numerous scientific articles and the books Gathering Moss, which was awarded the John Burroughs Medal for nature writing in 2005, and Braiding Sweetgrass: Indigenous Wisdom, Scientific Knowledge and the Teachings of Plants, to be released in October 2013. As a writer and a scientist, her interests in restoration include not only the restoration of ecological communities but the restoration of our relationships to land. She lives on an old farm in upstate New York, tending gardens both cultivated and wild.
A review of Braiding Sweetgrass: "As a member of the Citizen Potawatomi Nation, she embraces the notion that plants and animals are our oldest teachers. In Braiding Sweetgrass, Kimmerer brings these two lenses of knowledge together to take us on "a journey that is every bit as mythic as it is scientific, as sacred as it is historical, as clever as it is wise" – Elizabeth Gilbert
Ingrid Waldron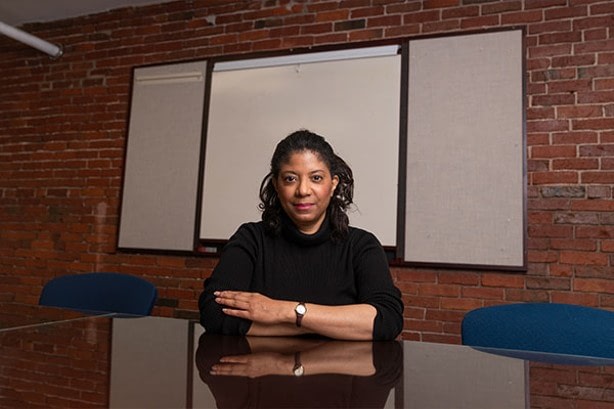 Her bio from LinkedIn: Ingrid Waldron is an "experienced Associate Professor with a demonstrated history of working in the higher education industry. Skilled in Research with Black, Indigenous, Immigrant and Refugee Communities, Report Writing, Community Engagement, Policy Analysis, Social Media, and Adult Education."
A review for Theres Something in the Water: "Reckoning with Canada's denial of its colonial past, present and erasure of marginalized communities, this book is a must-read for anyone interested in the impacts of environmental racism in Canada and beyond." – Eliott Page
Dorceta Taylor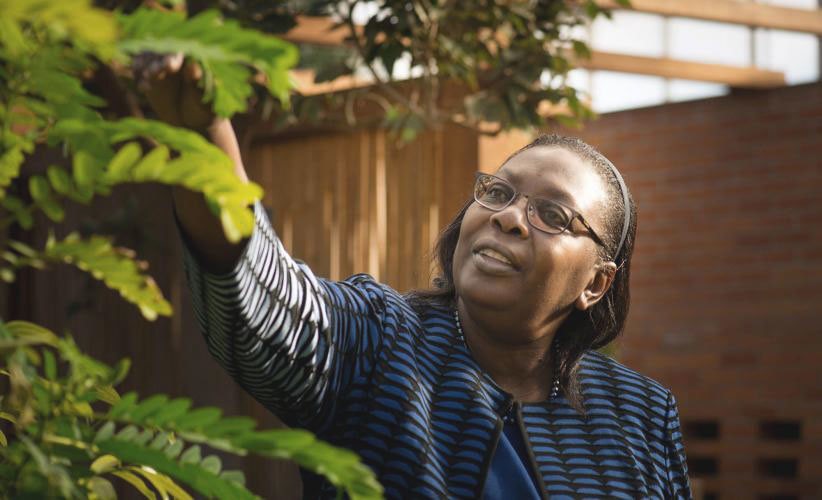 A review of The Rise of the American Conservation Movement: Power, Privilege, and Environmental Protection: "Taylor accomplishes a transformative feat of scholarship. . . . She has authored a book that challenges the dominant interpretive frameworks of the field of environmental history and deserves a central place in introductory and intermediate environmental courses. Just as importantly, she illuminates the overlapping historical roots of our present environmental predicament." – Jennifer Thomson
Sheila R. Foster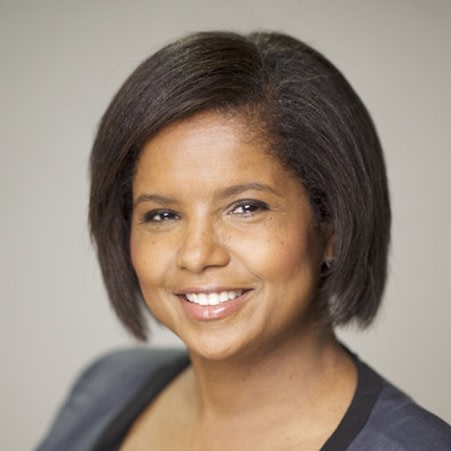 Sheila R. Foster is known for her work relating to the intersection of equity, justice, and the environment. She's published many titles as well as being a professor at Georgetown University.
Titles include The Law of Environmental Justice: Theories and Procedures to Address Disproportionate Risks with Michael B. Gerrard and The Co-City: Collective Governance, Urban Commons and Experiments In Social and Economic Pooling with Christian Iaione (forthcoming).
Vandana Shiva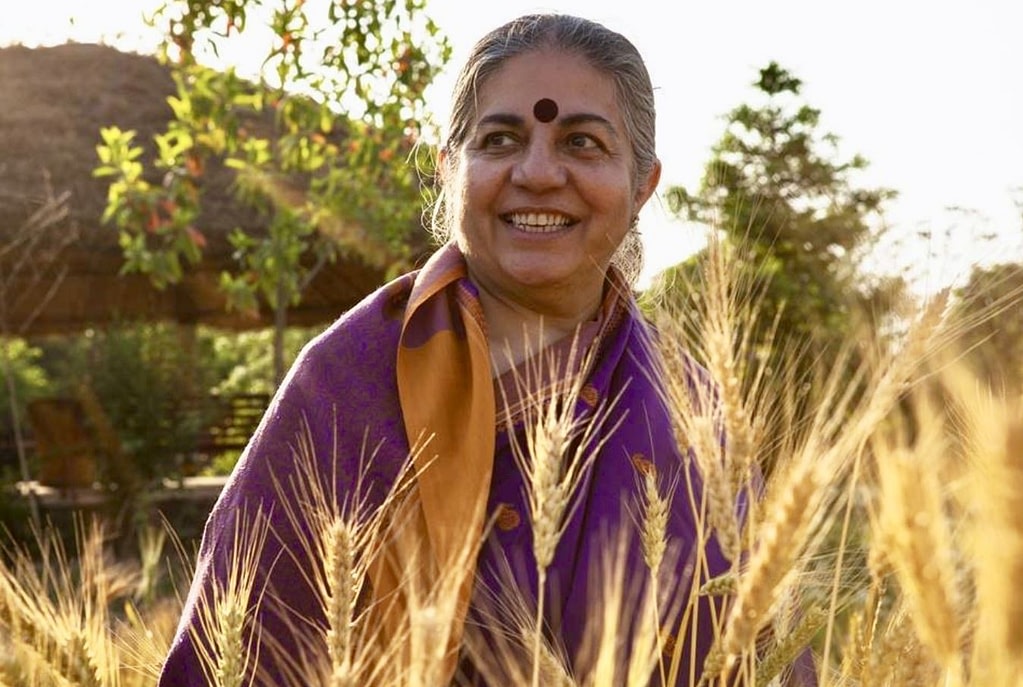 A review of Soil Not Oil: Environmental Justice in an Age of Climate Crisis: "Fierce and uncompromising, she uses her outsider's perspective to form withering critiques of the Western-led global economic order. Trained as a physicist, Shiva brings a holistic perspective to the debate around food and energy. She's a kind of vintage scientist — a throwback to the age before the Enlightenment capriciously divided science from moral philosophy." – Tom Philpott
Harriet A Washington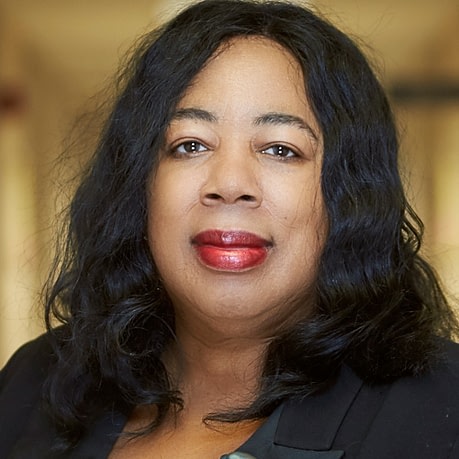 A review of Medical Apartheid: "Washington is a great storyteller, and in addition to giving us an abundance of information on 'scientific racism,' the book, even at its most disturbing, is compulsively readable. It covers a wide range of topics—the history of hospitals not charging black patients so that, after death, their bodies could be used for anatomy classes; the exhaustive research done on black prisoners throughout the 20th century—and paints a powerful and disturbing portrait of medicine, race, sex, and the abuse of power." – Publishers Weekly
Ibrahim Abdul Matin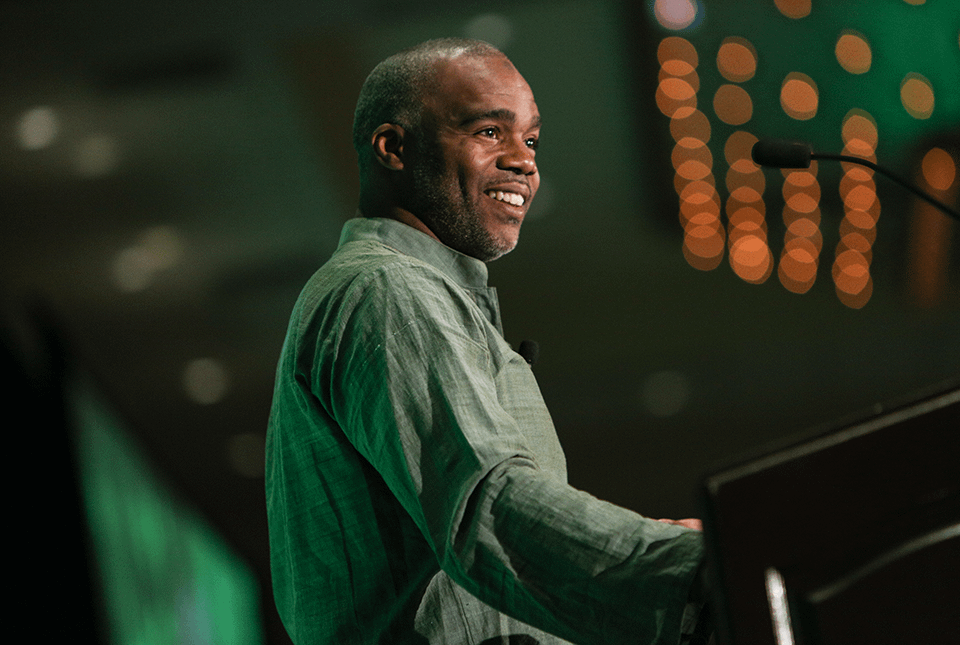 From his website bio: Ibrahim is the co-founder of Green Squash Consulting a management consulting firm based in New York that works with people, organizations, companies, coalitions and governments committed to equity and justice and specializes in dynamic strategic and focused stakeholder management and partnership development.
A review of Green Deen – What Islam Teaches about Protecting the Planet: "At a moment when distortions of Islam are what feed most Americans, Ibrahim Abdul-Matin has done something both practical and inspiring. He persuades us that the imperiled environment is both common struggle and common ground for people who share, it turns out, more than simply God." – John Hockenberry
Majora Carter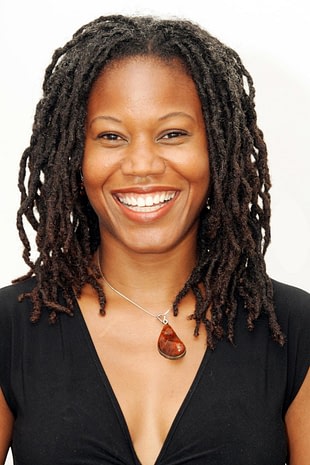 An excerpt from her bio by the MacArthur Foundation Fellows Program: Majora Carter, of the South Bronx, is determined to make her community more livable, greener, and healthier than it is today. The founder and director of Sustainable South Bronx (SSB), Carter is a relentless and charismatic urban strategist who seeks to address the disproportionate environmental and public health burdens experienced by residents of the South Bronx.
An introduction to Sustainable South Bronx: A Model for Environmental Justice: "She took the initiative, came up with a plan for how to recover some of the devastated waterfront, got a grant, created Sustainable South Bronx, and embarked on a project that has grown and grown. Through her work Majora has demonstrated a new model for sustainable development, one that brings community, government, and enterprise into a powerful partnership that has a potential to effect real systemic change." – Jessica Brackman
Shelton Johnson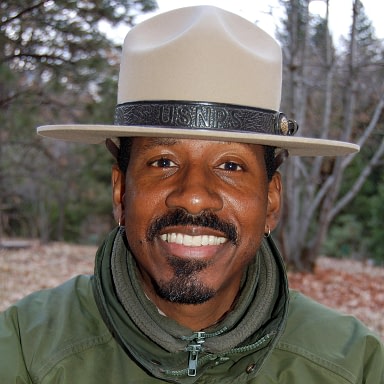 A review of Gloryland: "In the fictional but historically based memoir Gloryland, Johnson takes us on the life journey of Elijah Yancy, a sharecropper's son from Spartanburg, South Carolina, born on Emancipation Day in 1863. By 1903, Elijah, now a sergeant, is sent with the Ninth Calvary to protect the newly created Yosemite National Park. It is there, deep in the Sierra Nevada, where Elijah begins to find his place and solace. Johnson writes brilliantly throughout the book, from crafty dialogue to occasional humor, with deft handling of sensitive, shameful history that stirs the memory. Relying in part on a flowing water metaphor, he takes the reader along creeks to rivers and streams, a meandering and spiritual journey that is Elijah's life." – Andy Trincia
Bryant Terry
From the bio on his website: Bryant Terry is a James Beard Award-Winning chef, educator, and author renowned for his activism to create a healthy, just, and sustainable food system.
A review of Vegetable Kingdom (a cookbook): "Vegetable Kingdom is an artful and inspiring volume that is not only a collection of innovative plant-based recipes, it's also a multifaceted celebration of culture, family, ecology, and health. Bryant Terry's true artistry is in his ability to celebrate and remix global foodways in vegan creations that are full of vitality and beauty. This gorgeous book gives everyone access to Bryant's amazing creative vision: it's a joyous collection of Afro-Asian recipes that delight the eye as well as the palate." -Thelma Golden
We hope you find these sources helpful to diversify your reading! Happy reading 🙂