One way that I have gained awareness of social movements is through following activists on social media. Following their social media accounts gives me a deeper understanding of the issues I am interested in and how I can help support them. This is especially true with learning more about how the Black Lives Matter movement and how it intersects with the environmental movement.
Check out these 10 Instagram pages run by BIPOC (Black, Indigenous, People of Color) Environmentalists and be sure to give them a follow.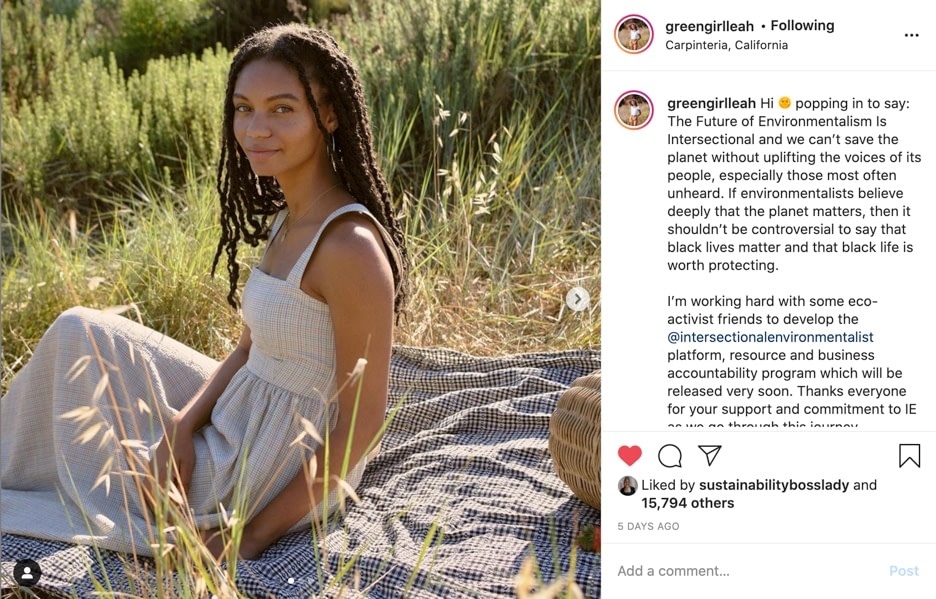 Leah Thomas is an activist for intersectional environmentalism. Along with her Instagram page, she also has a very informative website!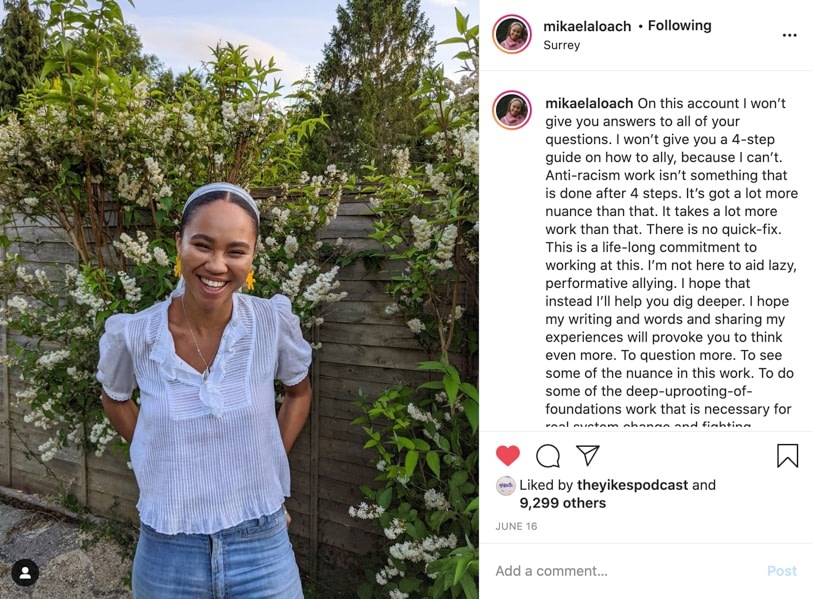 Mikaela Loach is a climate justice and antiracism activist. Her website has a lot of great information!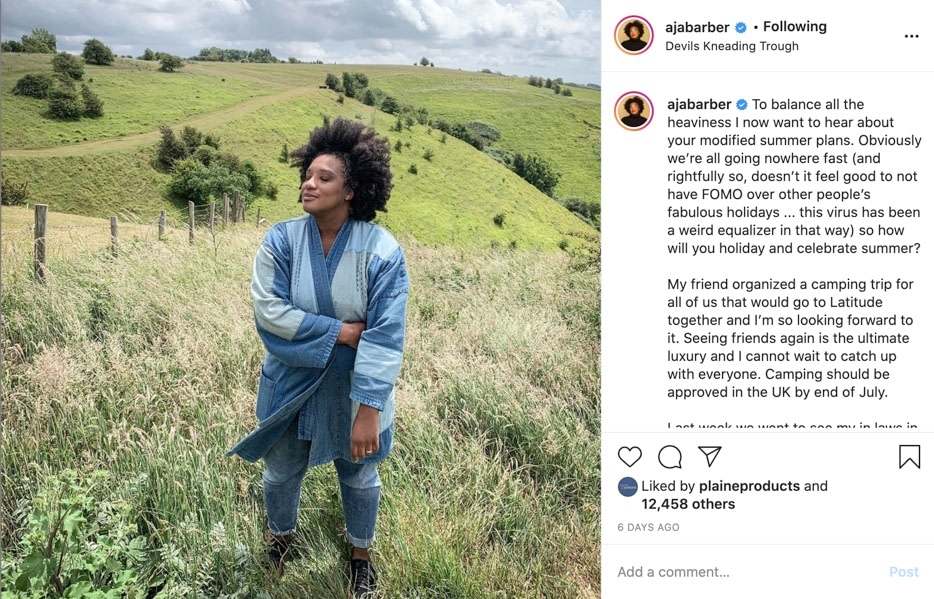 Aja Barber is a writer and fashion consultant whose focus is race, intersectional feminism, and sustainable and ethical fashion.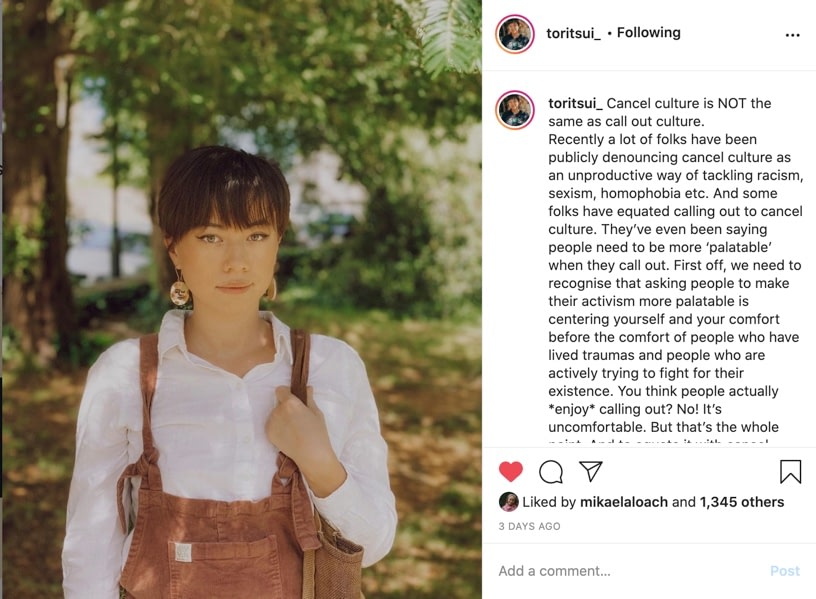 Tori Tsui is an intersectional climate activist. She hosts Bad Activist Podcast, which focuses on intersectionality, feminism, climate justice, racial justice, and queer rights.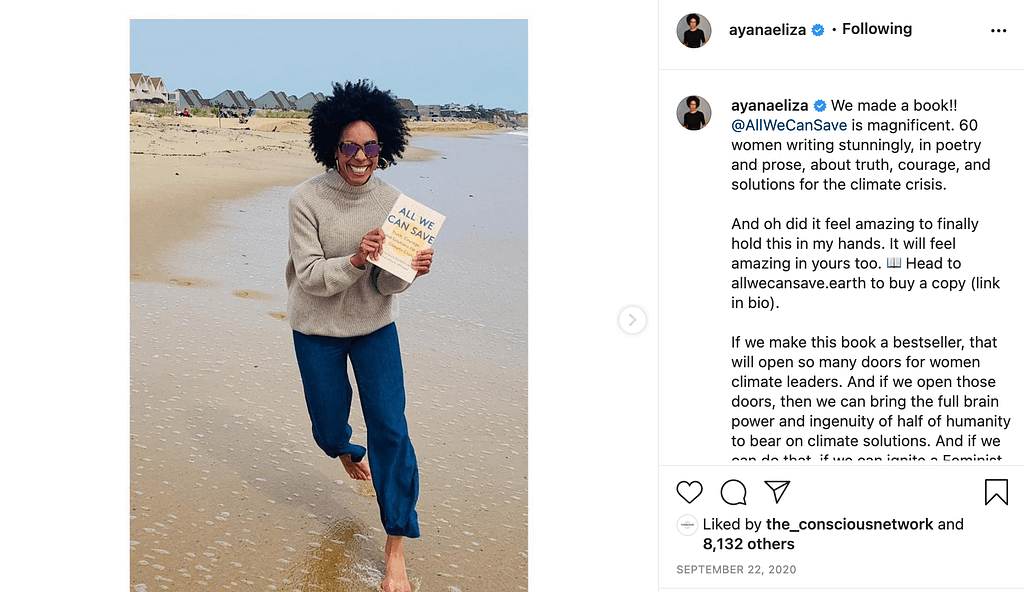 Dr. Ayana Eliza is a marine biologist who founded @OceanCollectiv and @UrbanOceanLab. She focuses on climate change as a whole along with marine-focused initiatives.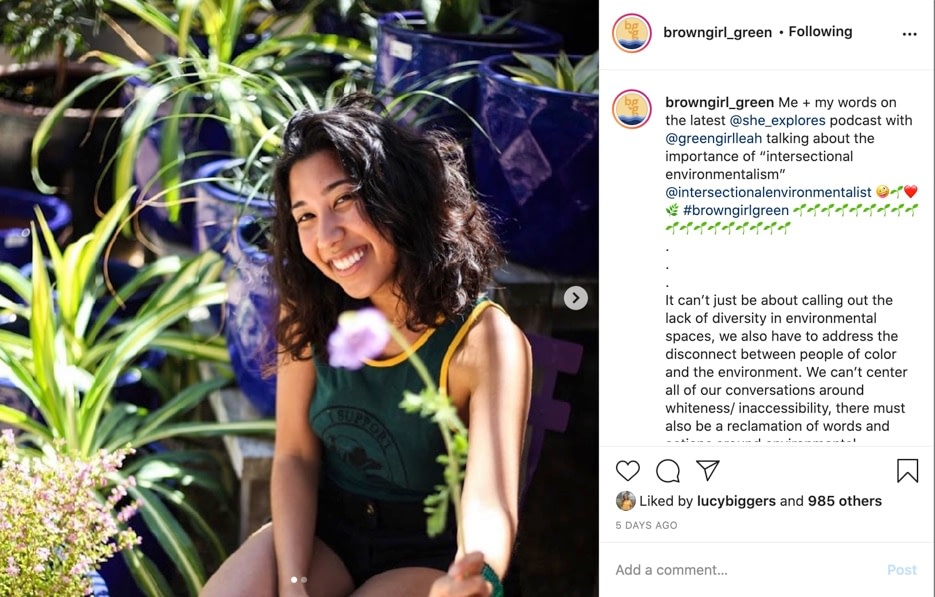 Kristy's instagram page focuses on news relating to climate change and intersectionality. She has a podcast and a blog along with other resources on her website!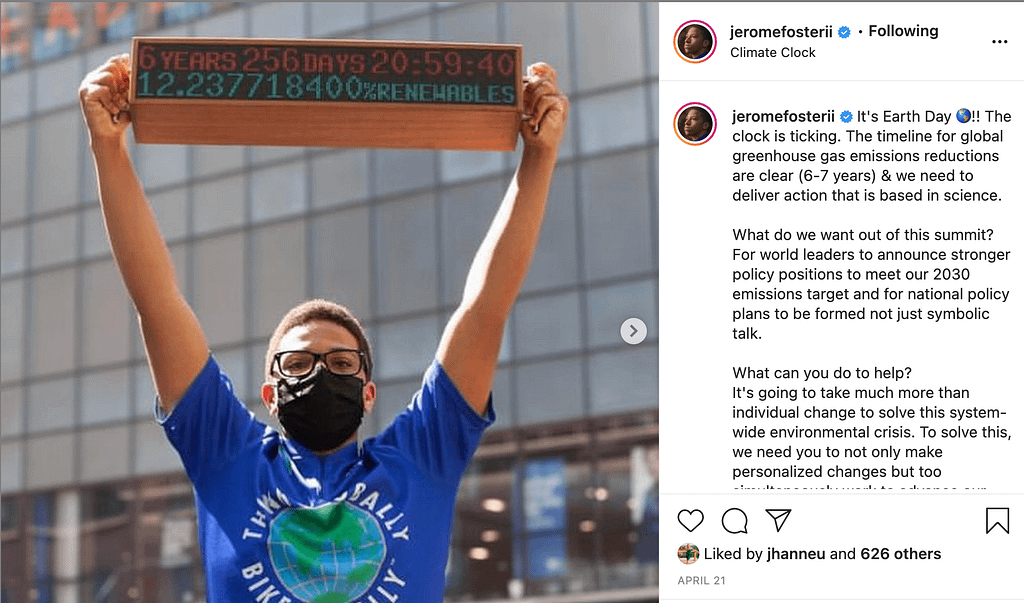 Jerome Foster II is an environmental activist and an EIC at The Climate Reporter. He's also the Executive Director at One Million of Us, a "youth-led voting & advocacy organization that is rallying 1M+ young people to register & turnout to vote in the 2020 election and beyond."
Corina Newsome is a biologist who focuses on nature education, especially birding!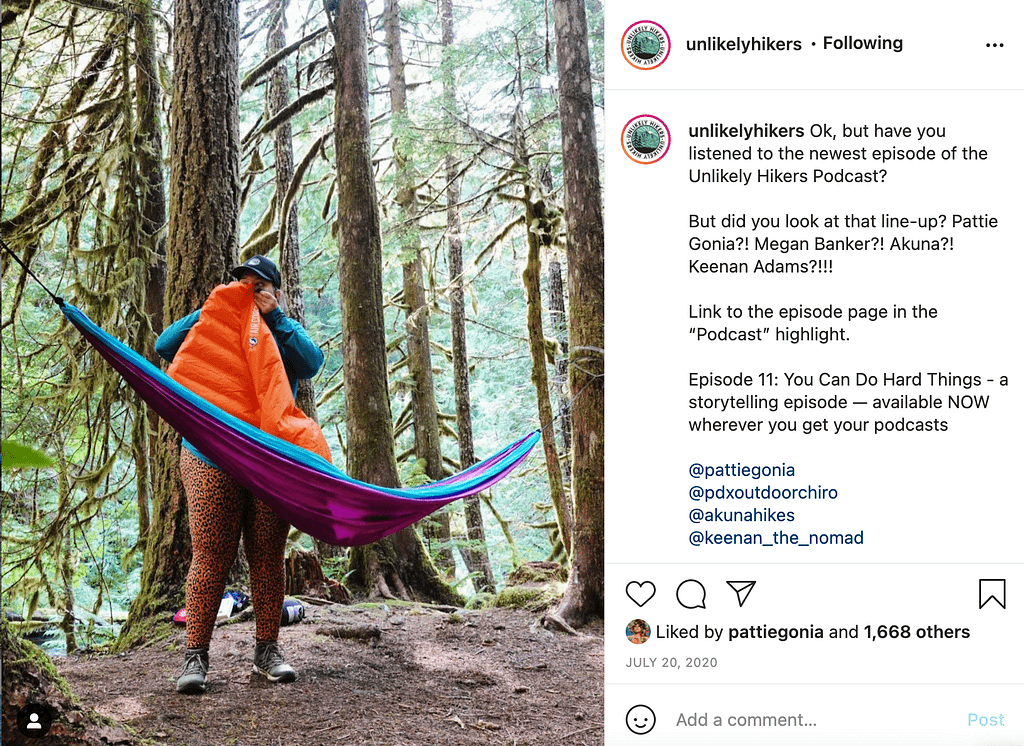 Unlikely Hikers is an Instagram community that raises awareness about the "underrepresented outdoorperson" in the outdoors. They are "people of size, Black, Indigenous, People of Color, queer, trans and non-binary…people with disabilities and people who utilize the outdoors to aid our mental health".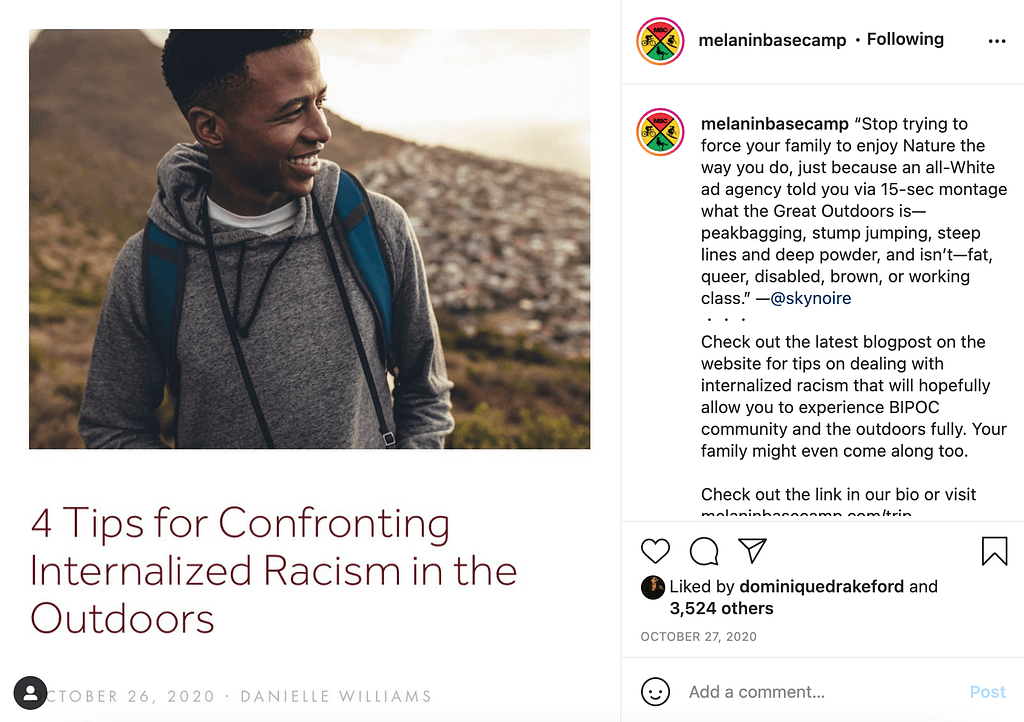 Melanin Base Camp is a group that highlights people of color in the outdoors.
Drop a comment below and let us know of other BIPOC environmental activists we should be following on Instagram.