Before we get started on zero waste cleaners and methods, we have to point out that your cleaning toolkit is just as important as the cleaning agents.
Zero waste cleaning tools:
reusable spray bottles (glass, metal, or plastic)
old toothbrush
used rags/towels
any old sponges/scrubbers/loofahs
bamboo scraper
Below are some of our favorite ways to clean up around the house while creating the least amount of waste possible! We broke them down into four main categories:
Concentrated or low-waste liquids
1. Concentrated liquids are a really great multi-purpose cleaner that you can use all over your house. We use the Young Living Thieves cleaner that actually comes in a concentrated formula. For a glass container, you use one part of this cleaner to 50-100 parts of water. One bottle lasts us forever with such a high ratio. The concentrated liquid does come in a plastic bottle but the reality is that this is an accessible bulk option even though it doesn't necessarily look like it.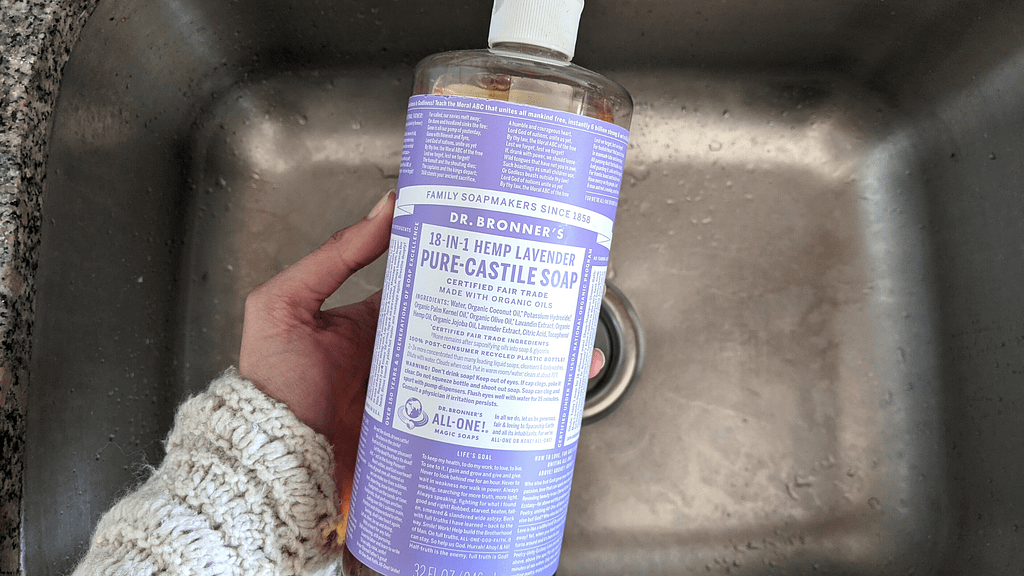 2. Castile soap is a great concentrated liquid option that you can find in most bulk sections or zero waste stores. I don't have access to bulk castile soap so I'm a huge fan of Dr. Bronner's, which I bought from Target over a year ago. For an all-purpose cleaner, you'll add 1/4 cup of castile soap to a quart of water. Another reason castile soap is the bomb? You can use it for your hands, hair, face, body, laundry, produce, dishes, and your dog too! The Dr. Bronner's bottle even has recipes for mopping and shaving.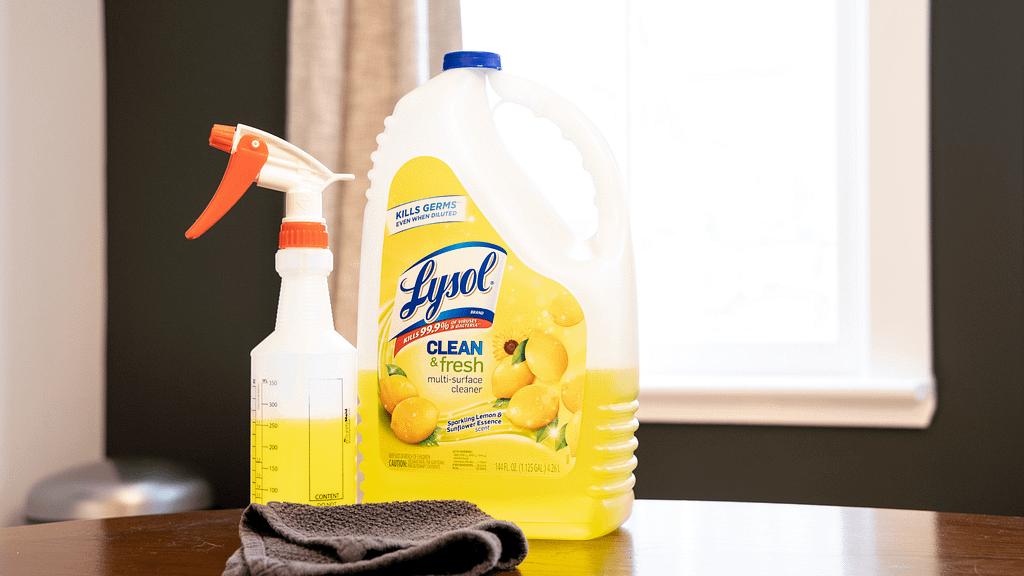 3. If you don't have access to concentrated liquids, we strongly recommend buying liquids in the largest quantity you can find. By buying big jugs and refilling a spray bottle, you are reducing the amount of plastic packaging compared to individual spray bottles.
Concentrated tablets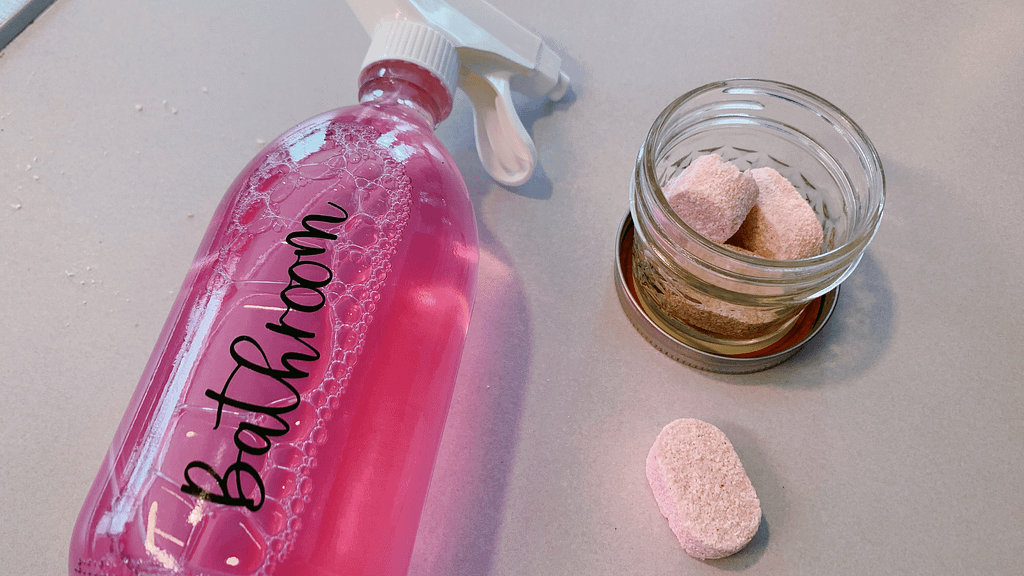 4. Another bulk cleaning option is dissolving tablets like those from Blueland. You just drop the tabs in water and then you have a cleaning solution! Tablets are a great option if you are limited on storage capacity, like in an apartment or shared spaces. When you make the switch over to tablets, keep using the spray bottles you had before! You don't need to buy the whole kit if you already have your reusable spray bottle handy.
*If you start to notice that you are using a lot of water – don't worry. The cleaners that you would buy on the shelves are mostly water too.
Scrubs and powders
Another zero waste cleaning brand that I use (and gift) a lot is Meliora. I was introduced to them through my monthly subscription with Mighty Nest.
5. Laundry powders are a great option for those looking to avoid packaging waste. I'm a big fan of the Meliora system because their products come in reusable tins. Once I've run out of powder, I can order a refill that comes in a paper bag. Most bulk stores sell laundry powder and there are tons of other brands out there! My partner's family has been making their own laundry powder formula for decades and even gifts it to friends during the holidays.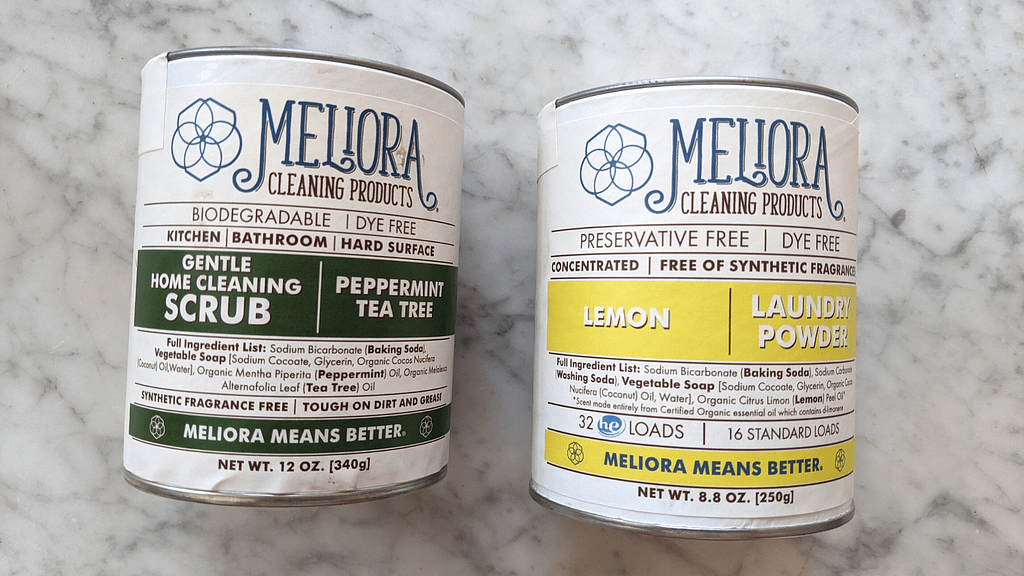 6. The gentle home cleaning scrub from Meliora is ideal for both kitchen and bathroom surfaces. The awesome thing about the scrub cleaner is that it does all of the work for me. When you're looking for cleaning solutions for the shower and sink, I highly recommend scrubs.
7. Powder dish soap may seem weird at first, but it suds up pretty fast. When using the powdered soap, make sure to throw it on the sponge and not the dishes, you will save more powder this way! If you use a dishwasher, you can also get loose powder and zero waste tablets for your dishwasher.
Zero waste soap bars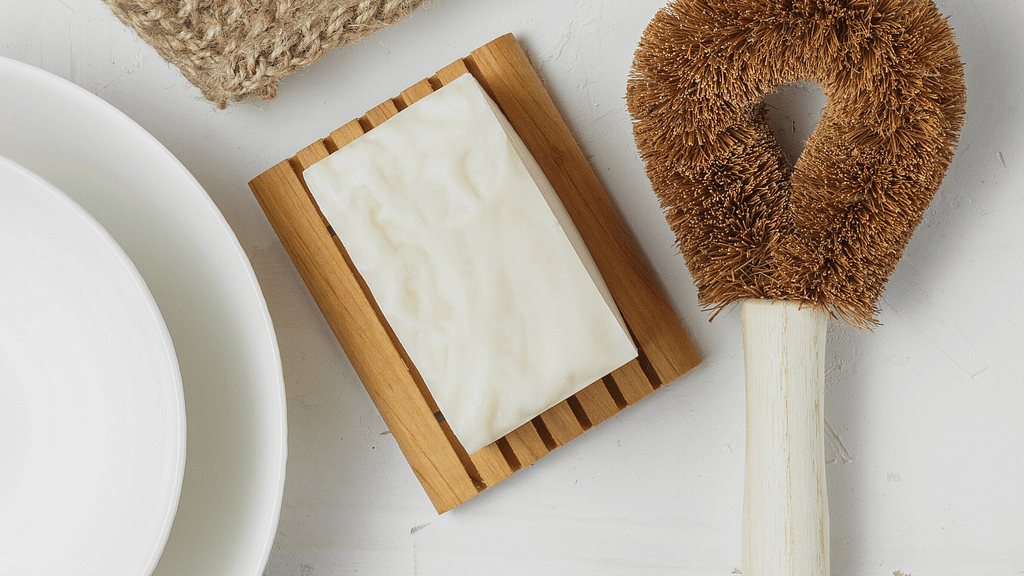 8. Bar dish soap is a plastic-free alternative to liquid dish soap. It doesn't take much effort to get the bar sudsy, so these bars last for a while. Plus, bar dish soap is pretty price comparable to the other liquid soaps you can find at your local grocery store.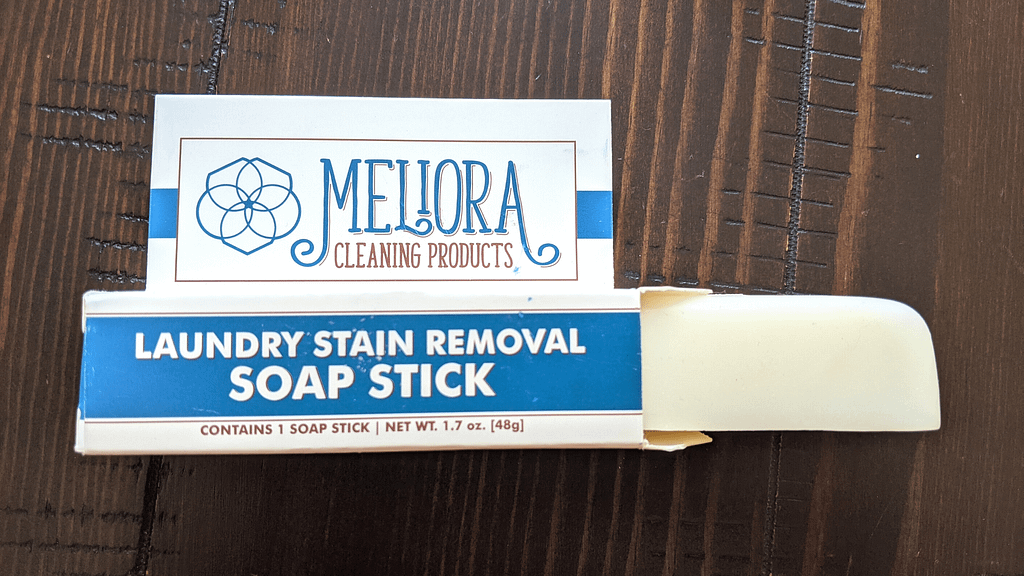 9. The stain-removing laundry bar from Meliora has been a game-changer for me! Most of the stain removers I would find in stores are packaged in plastic and would require me to use a lot to see results. Simply wet the stain and scrub it with the bar – the shape of the bar is what makes this cleaner so useful.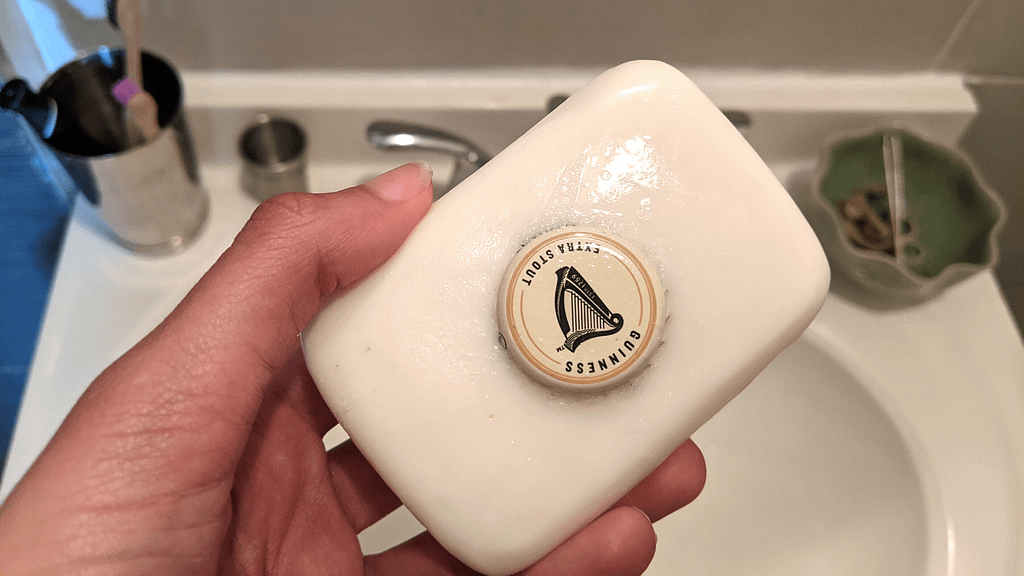 10. For cleaning your hands, I always recommend ditching plastic soap dispensers and opting for bar soap everywhere. By using a bottle cap or ceramic dish, you can keep the soapy scum off your countertops too!
If you have the time and access to ingredients, you can make some of these cleaning solutions yourself instead of purchasing them. But my favorite thing I've noticed as I've started living a zero waste lifestyle is that I don't have as many messes to clean up. By having a low waste daily routine, I don't have as much of the mess – it's a win-win situation!
Some of these recommendations are part of our affiliate partnership with Meliora Cleaning Products. I love them so much and suggested them organically that we decided to link up! If you purchase their products through this blog, we may receive compensation to continue making free resources & guides like this one.