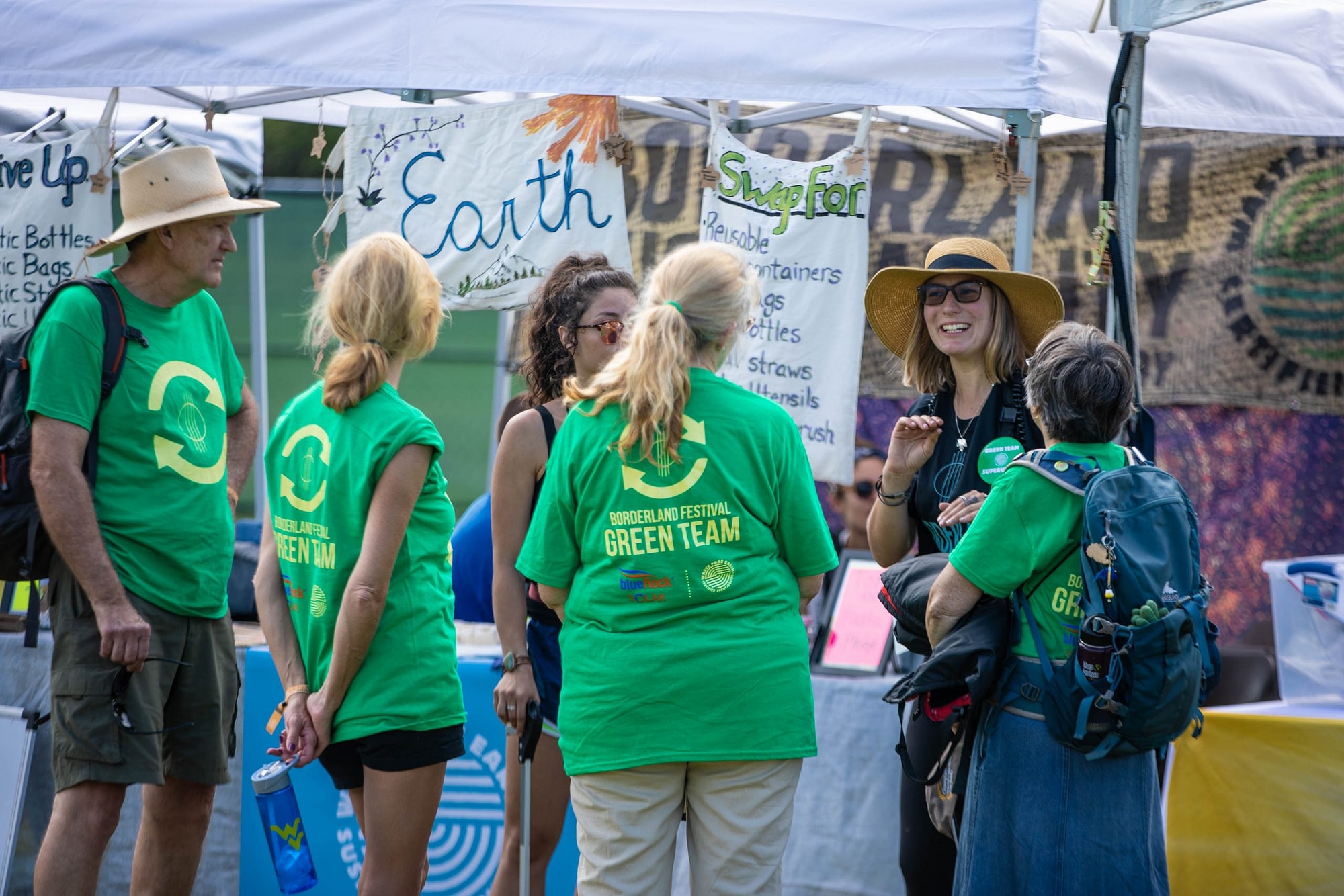 Borderland Music + Arts Festival
Join us at Borderland by becoming a volunteer, September 18-19, 2021!
**THE GREEN TEAM**
Sustainability is a HUGE part of the Borderland experience and the Green Team is a vital part of the festival. If assigned to Green Team, you will be educating attendees on what are recyclable, compostable, or landfill items. You'll also be responsible for making sure your bins stay free of contaminants by surface sorting. We have trash pickers, gloves, and waterproof aprons to make dealing with waste less messy.
Green team shift times will be slightly different than other volunteer shifts.
Volunteer Notes:
–Volunteers must be 18 years & older. (exceptions for families on Green Team, as approved by management)
–Volunteers will work one 6-hour shift and in turn receive entry to the festival for the rest of the day, along with entry for the other day. (Example: work Sat 10A-4P, enjoy Borderland Saturday night as well as Sunday)
–Primary volunteer shifts will be Sat 9/18 or Sun 9/19, 10A – 4P or 4P – 10P
–Volunteers will each pay a refundable deposit, to be returned after volunteer duties are completed
Please email volunteers@borderlandfestival.com with any questions.