As individuals, we have the power to change our habits and reduce our waste. But starting off on your own can be intimidating especially when you don't know where to begin. That's why we suggest leveraging community with a green team in the workplace!
Establishing a sustainable culture within the workplace builds a sense of community and impacts a group as a whole. To get an overview of this topic, check out our blog post about the importance of a culture of sustainability in the workplace!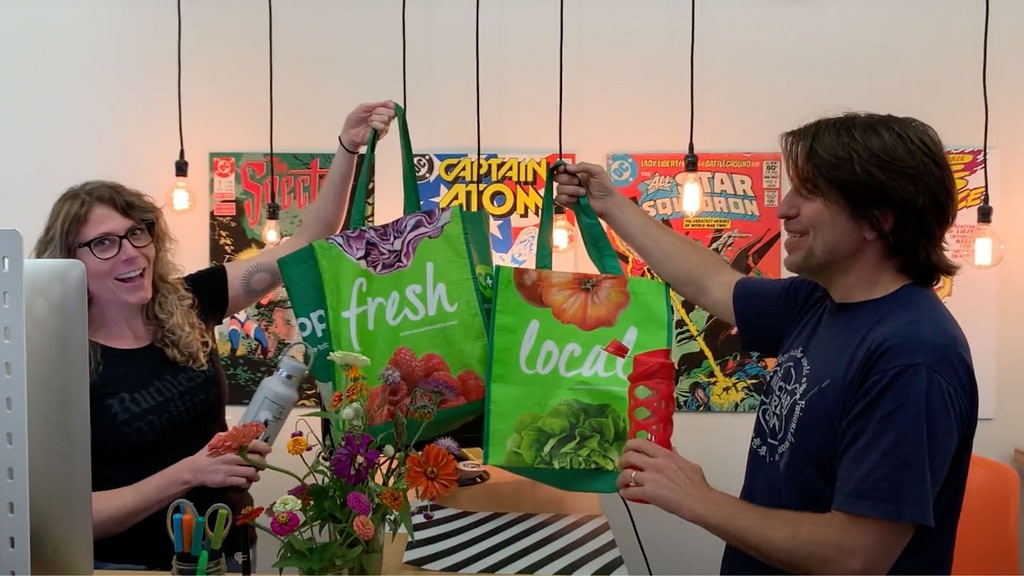 VOLUNTEER-BASED GREEN TEAM
To get started, create a space for employees to meet and discuss what the company is doing towards environmental sustainability. Is there room for improvement? The best ideas come from those experiencing it!
A volunteer-based green team ensures that every department within a company has a platform to share their ideas and learn from their colleagues. Not to mention doing good is infectious! By becoming passionate about doing your part, others will follow.
SIGNIFICANCE OF A GREEN TEAM
Most importantly, a green team serves as a resource of environmental education for the workplace, addressing environmental issues that would most likely not be acknowledged without a team. By spreading key sustainability messages to all work departments, a green team has the power to help educate both themselves and their colleagues. In addition to providing a resource of environmental education, a green team has the ability to push forward ideas in the form of a sustainability plan within the company.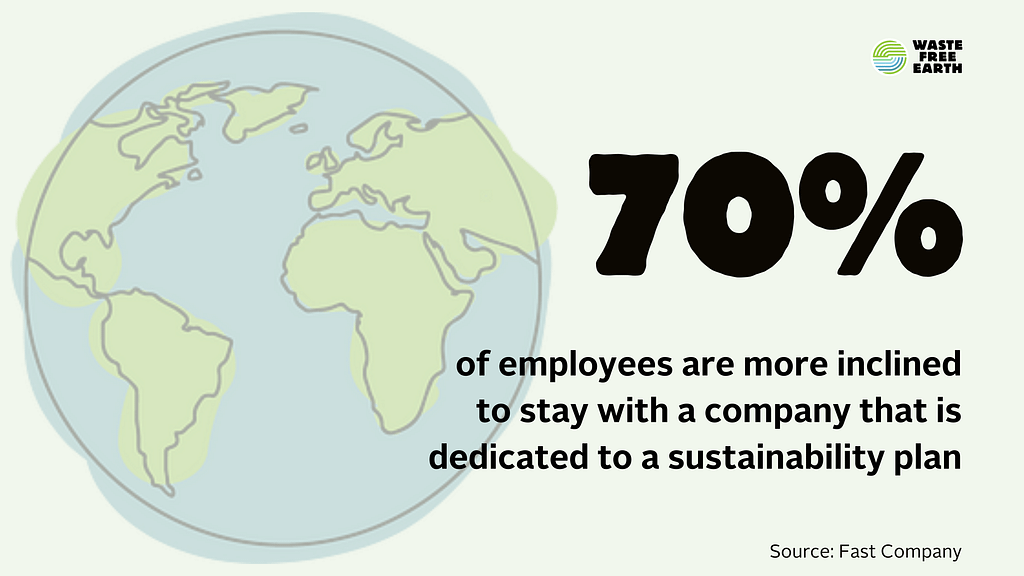 According to a survey conducted in 2019, almost 70% of the people surveyed are more inclined to stay with a company that is dedicated to a sustainability plan. In other words, it's a win-win situation to enable a sustainable culture for both the company and its employees!
GREEN TEAM INCENTIVES
With a green team in place working on ways to reduce waste at work, the next challenge will be to get their colleagues to actually go along with it. While top management creates the plan to be more sustainable, employees are the ones that need to be engaged in order to build this sustainable culture. Therefore, establishing incentives in the workplace is a great first step for grabbing peoples' attention. By offering incentives, employees will be more motivated to help make a change and reduce their waste.
Bring Your Own (BYO…)
What is it? Bring your own reusable containers, utensils, cups, and mugs
What is the incentive? A company can supply free coffee or tea for those who bring their own reusable cup or mug. And who doesn't love free food? Host a free lunch or supply extra snacks that employees can partake in if they bring their own reusable containers and utensils.
Green Points
What is it? Points awarded for green behavior
Example: An employee sorts through the recycling and compost to make sure the waste streams aren't contaminated.
What is the incentive? An employee displays green behavior and is rewarded with points. Then, points could be exchanged for a longer lunch break, a gift card to a local restaurant or store, a friendly feature in the company's email or newsletter, or maybe a half-day in the office.
What is the takeaway? A reward system motivates people to get involved and will create an exciting work environment.
EVENTS
In addition to everyday actions, green teams can plan events to promote sustainable behavior. Plus, dedicating time during the workday to making a difference is a perk for employees. The incentive of attending events could be green points for volunteering. Listed below are a couple of event ideas that your green team could initiate!
Donation Day
What is it? Team up with the community by helping a local food bank or charity. Then, employees can bring in canned goods, dry food, clothing, and anything else a local shelter is looking for.
What is the takeaway? Donating can help promote a reuse mentality, steering away from throw-away culture.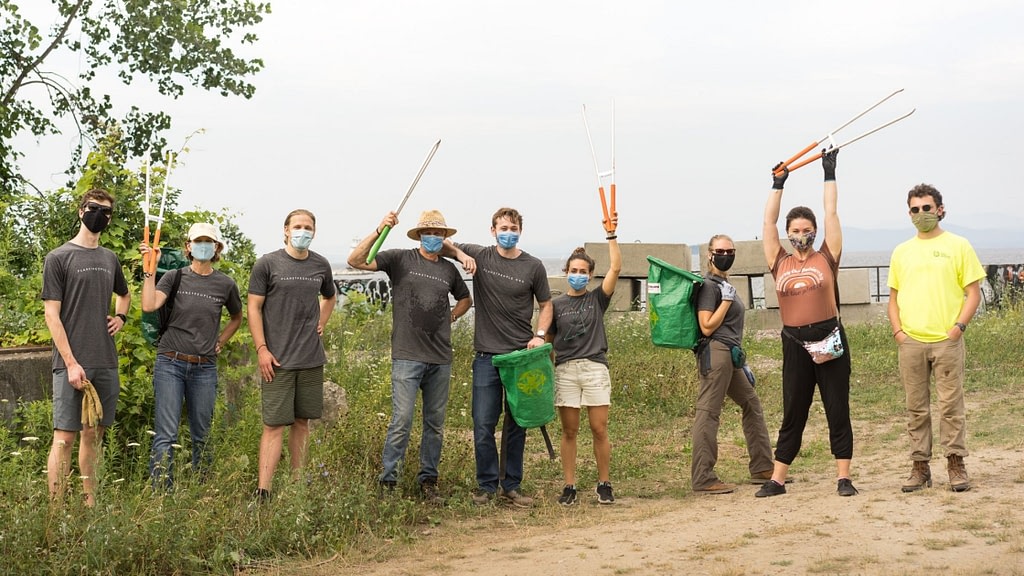 Clean-up Day
What is it? A clean-up day focused on litter or landscaping at a local park, a hot spot, or even on-site at the workplace.
Example: The New York State Department of Conservation on how to plan a clean-up day: Let's Pick it Up New York.
To get an inside look at what Waste Free Earth does at clean-up events, check out what our founder and CEO has to say!
What is the takeaway? Educate people on what can and cannot be recycled as they are tossing out litter. For example, a hands-on experience is a great way to connect people to the importance of waste reduction. Plus, an excellent way to spread the message!