Ever tried cooking from scraps? These tips and tricks are useful in your everyday life and especially around the holidays.
It's a typical day, you are running around the kitchen trying to prep a meal. In all the commotion, you quickly chop up your food and then are on your way to the next task. Now take a minute to think about how much food scraps you produce in a single meal on any given day. What do you do with them? Maybe you put them in the trash, feed them to your dog, or throw them into the compost. But have you thought about other ways you can use up your food scraps?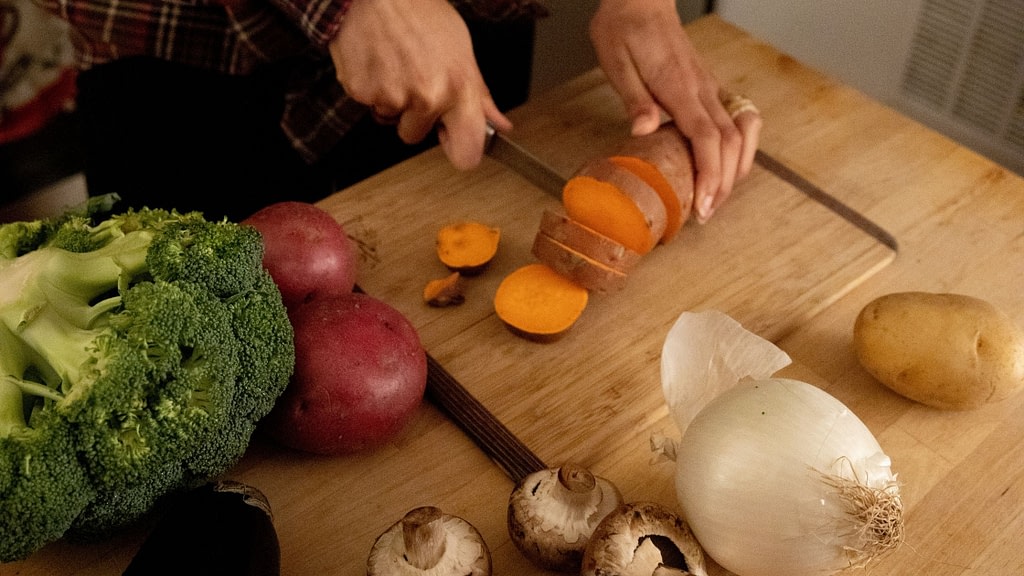 Lettuce begin to rethink the way you look at food scraps!
Vegetables
Re-Grow
Celery, lettuce, green onions? Re-grow these (and many others) once you get to the stem of them. You'll need 1-2 inches of the stem for it to begin to regrow. Make sure to place it in water and wait for it to regrow. You can do this multiple times before it starts to lose taste. After regrowing, you can compost it.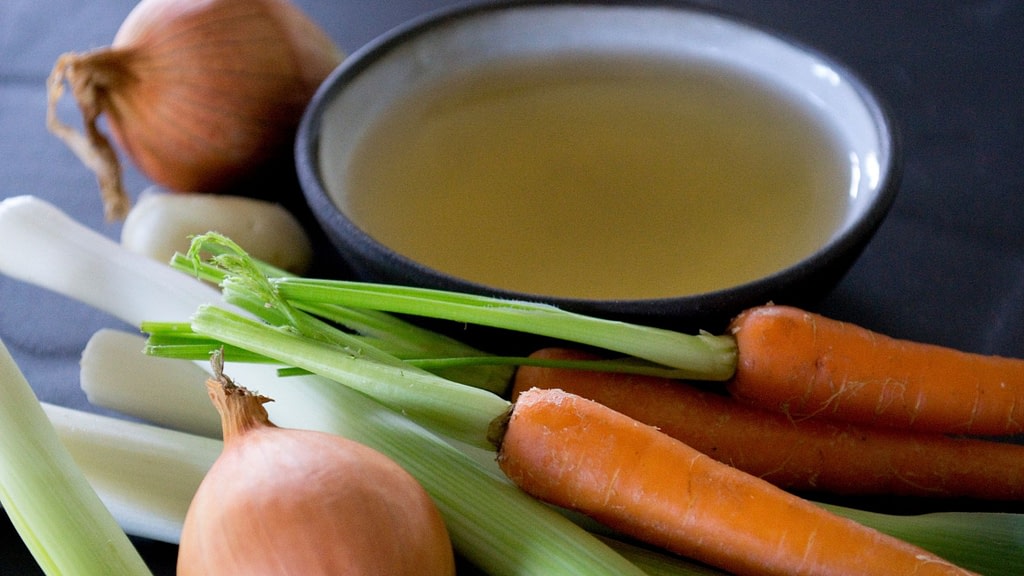 Vegetable Stock
Save unwanted parts of vegetables and make them into veggie stock. You can store the vegetables in the freezer in a reusable silicon bag or ziplock (try to reuse!).
Herbs
Enhance dips & sauces
What about herbs? Have you ever been cutting your herbs and wondered what you could do with the stem? Well, you can actually cut the stems up and use them in dips and sauces. Check out this great source for creative ways to use cilantro stems.
Bonus tip: you can keep herbs fresh by storing roots in a jar of water.
Fruits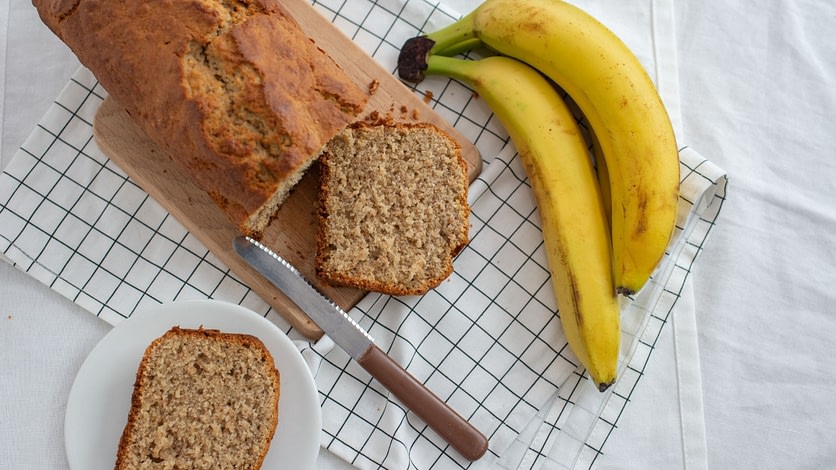 Bread & Jams
Do you ever wait a little too long to eat your fruit and then find that it is now overripe on your counter? Don't compost it – turn it into bread or jams!
You can use old bananas to make banana bread. You can also turn overripe apples, pears, and peaches into fruit jams.
Bonus tip: Did you know citrus peels are actually very useful? You can candy them or you can dehydrate them to flavor your tea.
Meat Bones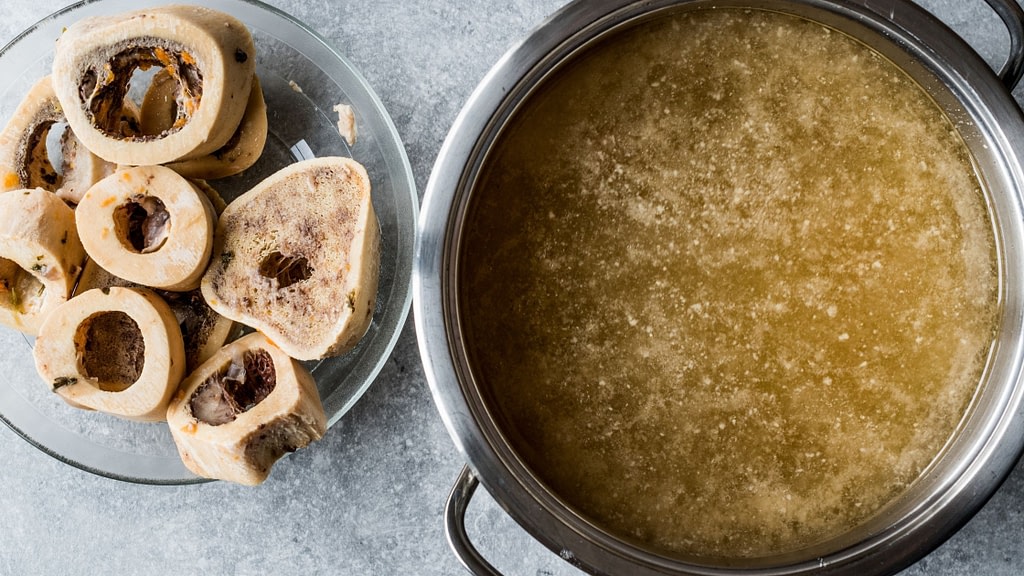 Bone Broth
It's getting chilly outside, are you ready for soup season?! If you eat meat, be sure to save your bones! Meat bones make an excellent broth that is super easy to make.
Beans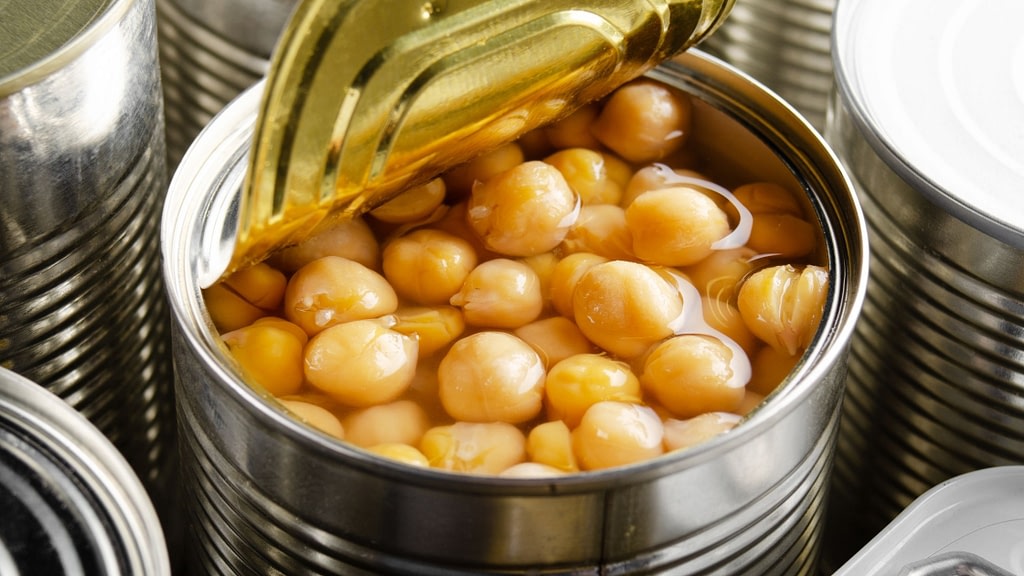 Egg Replacement
Have you ever wondered if you could use the "juice" that is in a can of beans? In the past, I always threw it down the drain. But now I actually use the chickpea liquid for baking. Turns out it's a great egg replacement and can be used when baking.
What are some of your favorite cooking from scraps recipes? We love trying out new ways to be sustainable here at Waste Free Earth!
Happing re-purposing 🙂