Have you ever stood by a recycling bin and a landfill bin unsure what to do with the waste in your hand? Did you feel awkward taking too long to make a decision so you threw it out and hoped for the best? If this is something you can relate to, you're not alone! These are the questions we tend to start with at the beginning of our journey to zero waste living.
We all need to start somewhere, and so I am here to talk about the steps I am taking on my own zero waste journey and hope it will inspire you to do the same!
Take Inventory & Set Goals!
When I think of my zero waste journey, I relate it back to snowboarding. I absolutely love to snowboard, but there is always going to be something I can improve on. It takes time, help from others, and dedication in order to succeed at it. Then it's time to work towards my next goal.
When it comes to reducing your waste, what are the specific goals you want to achieve? Take inventory of the items in your life and decide what can be taken out of your everyday routine. You'd be surprised what ends up being unnecessary waste! Once you've sorted out what can be reduced or eliminated, start setting up goals for your journey. Remember, there's no wrong starting point!
Use What You Have First!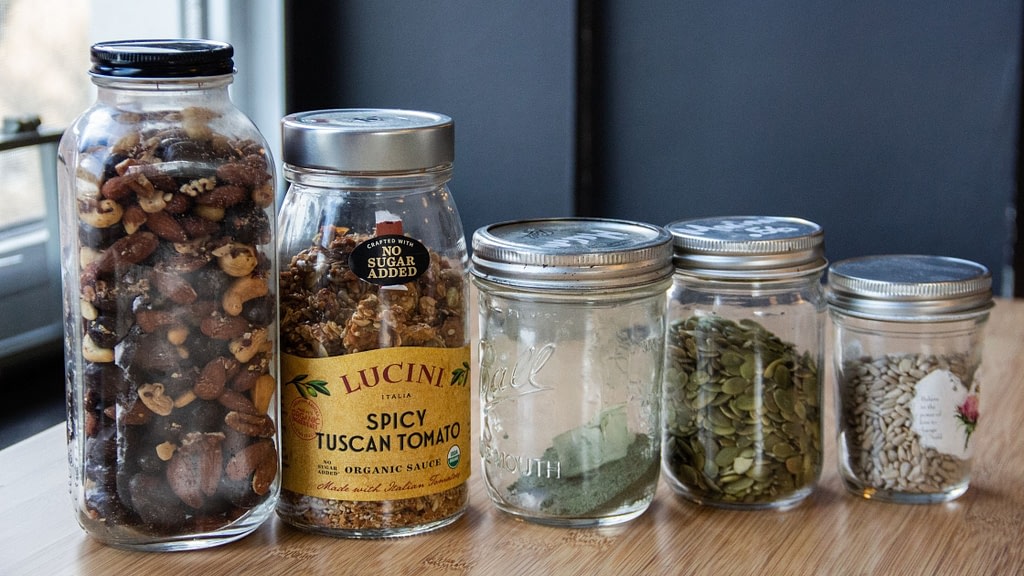 Although you may be tempted to get a fresh start, throwing everything away to switch to "zero waste" alternatives will not benefit you or the environment. This reaction is actually a form of greenwashing that we are conditioned to through advertisements and social media.
When I moved into a new apartment, the previous owner left behind single-use plastic bags, bottled dish soap, and paper towels. Instead of throwing out these items, I've decided to use everything I can. Eventually, I'll switch to reusable bags and glass containers, a bar of dish soap, and recycled rags. It'll be a while before I get through the plastic bags because I do not use them in general. However, I can hold onto them when someone else needs a bag on the go.
Find a Community!
Whether you're seeking a green team within your workplace, participating in a workshop, or volunteering at a clean-up event, there are opportunities to find a community going on their own zero waste journey! It's much easier to get the gears rolling when you're supported by a community of like-minded people.
Get to Know Your Bin!
You may know the hidden gems of your town from the best spots to eat to that funny-looking tree you pass by every day. But how well do you know your town's waste management? In addition to paying attention to signage, everyone benefits by going that extra step to getting well acquainted with their waste stream! Every state is different, but as an example, check out Vermont's guide on recycling and compost.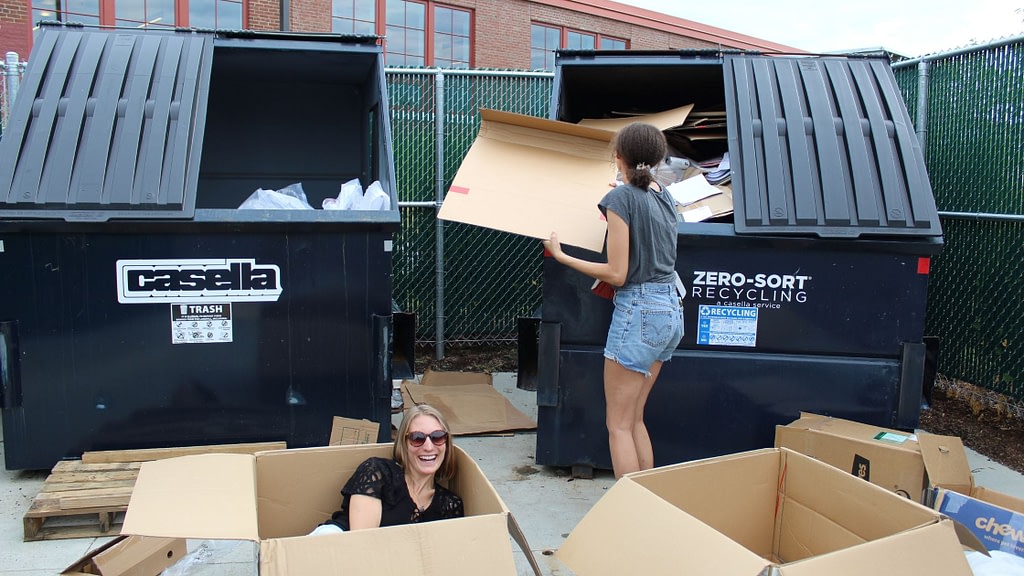 Become a recycling pro!
Although recyclable materials are labeled, there's a lot of misinformation and it can get confusing. To better understand what that label means on your recyclables, refer to How2Recycle's resource.
Double check yourself!
Just the other day, I was about to throw out some old lightbulbs and realized I should do some research on how to dispose of them. Turns out, these bulbs contain mercury and should not be thrown into the landfill. In fact, it is prohibited to throw out bulbs containing mercury in the state of Vermont. As an alternative, there are drop-off locations for lightbulbs, one being right in town!
By taking that extra step to check myself before tossing, I was able to properly dispose of my waste. Simply by reviewing educational tools and resources available to the public, all of us can take the next step into introducing zero waste behavior in our lives.
Branch out & ask Questions!
Still unsure what to do with your waste? Reach out to your local waste management facility and learn about what is and isn't allowed in specific waste streams.
For example, I moved towns in Vermont and was unsure of what to do with my food scraps. After visiting the county's district transfer station, I received a five-gallon bucket for only $5. Once it's full of food scraps, I'll return to the station and pay $2 to empty it. For reference, I've been living in this apartment for over a month now and my bin isn't even halfway full!
They also gave me a pamphlet with information on what could and could not be composted at their facility. This is very important because every station varies on which materials they accept in their compost. By connecting with your community and educating yourself, you can reduce improper waste disposal, resulting in less waste in landfills!
Additional Tips & Tricks!
Look into bulk or refill stores like The Restock Shop in Burlington, VT
Ask restaurants if they'll package your takeout or beverages using your own containers
Keep a journal with your progress and goals
Upcycle items you already have & don't be afraid to test out DIY projects
Subscribe to our Waste Free Wednesday newsletter
Be kind and patient towards yourself (most important!)