Did you know that there is a 25% increase in landfill waste each year from Thanksgiving to New Years', AKA the 'holiday season'?
If you add up all the food waste, decorations, shopping bags, packaging, wrapping paper, bows, ribbons, and of course, gifts, that go into the holiday season, it equates to 1 million tons of trash entering the landfills each week.
With this much waste being consumed during the holidays, (and on a daily basis outside of the holiday season,) we need to take responsibility and lessen our impact.
Oftentimes, we forget that gifts should be more about quality, not quantity. Be sure to gift presents that people will enjoy for years to come. High-quality products that are durable and functional are incredibly important when thinking about gifts.
Keep in mind that quality gifts don't have to be expensive. Most people believe that in order to provide something of quality, it has to be crazy expensive, when in fact, that doesn't have to be the case.
Below we have listed a few zero waste gift ideas within our Good-Better-Best model for a smooth and slow adoption of zero waste living. This allows us to meet you where you are at on your zero waste journey while still making a positive impact. Now let's get you on your way to a zero waste holiday!
GOOD
Zero waste & plastic-free gear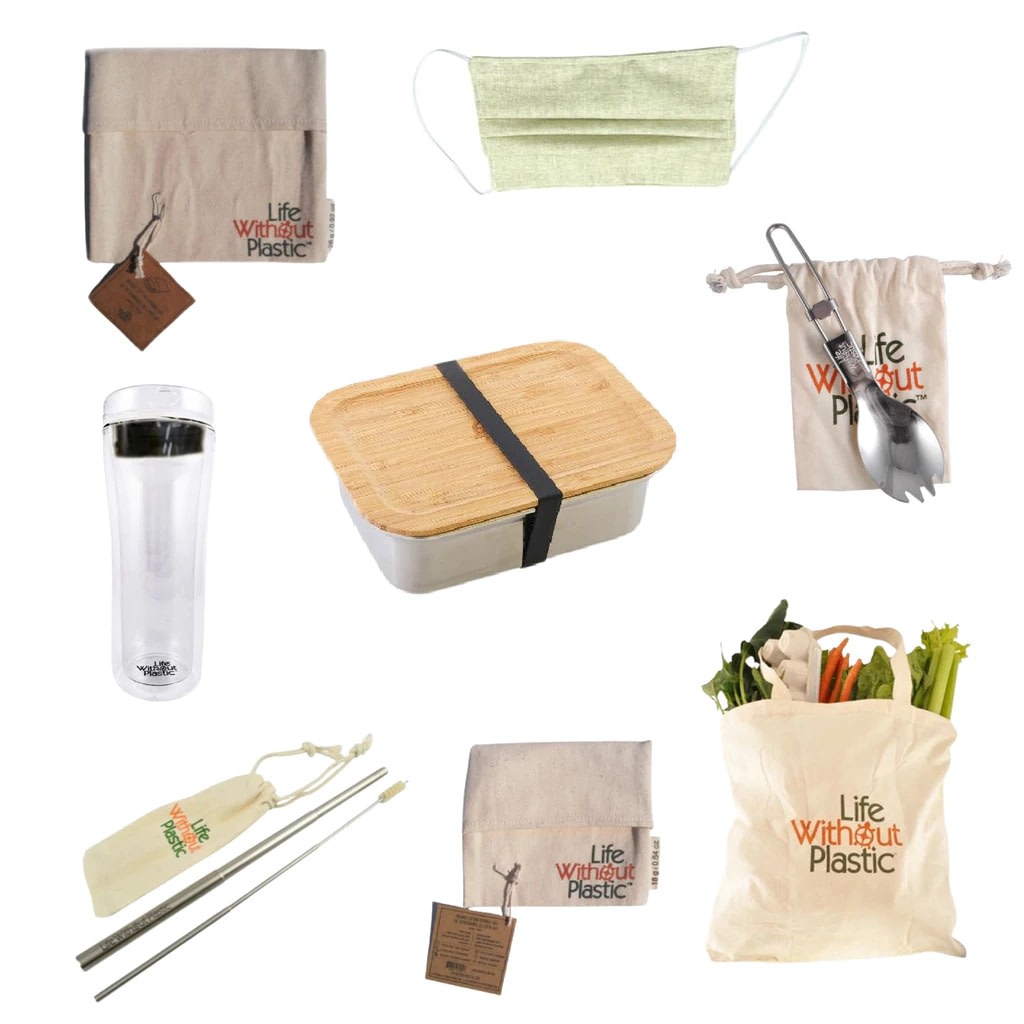 If you have an eco-conscious loved one, buying products that are functional, durable, versatile, and quality made will go a long way. Ideally, these would be purchased through sustainable brands and small businesses, either local or online.
A great starting point is buying zero waste essentials like plastic-free food storage containers, reusable napkins, collapsible sporks, refillable body care products, and stainless steel containers.
All of the products mentioned above can be found at our favorite brands listed below. Refillable and reusable bath & body products: Plaine Products Zero waste essential items: Package Free Shop Plastic-free alternatives for everyday living: Life Without Plastic Reusable food storage that can be frozen, cooked and stored: Stasher Toilet Paper: Who Gives a Crap We list this option in our 'Good' section because, although having this gear will get you on your zero waste journey, it is still supporting firsthand products.
At Waste Free Earth, we are on a mission to reinvent how society produces and consumes waste. We believe that once you start looking at waste differently, you will find numerous ways to reuse and repurpose the waste that is already around you. However, we understand that not everyone enjoys secondhand or homemade gifts.
BETTER
Buy from secondhand stores
Wanting to find a gift that is truly unique and unlikely anyone else will have? Or maybe you are looking for something that is a bit more practical like a desk, chair, and other furnishings? Regardless of what you are looking for, the chances of you finding it secondhand are incredibly high.
Be sure to check out your nearest thrift shop, secondhand store, vintage shop, or flea market. You can also shop second-hand online by checking out Facebook Marketplace, Craigslist, and Frontporch Forum.
Although this option isn't as easy as clicking 'add to cart,' like online shopping, it will show you took some time to find something just for them.
Plus, when shopping second hand, you are supporting an economy where we prioritize reusing instead of buying firsthand products mainly produced by fast-fashion brands.
BEST
Experiences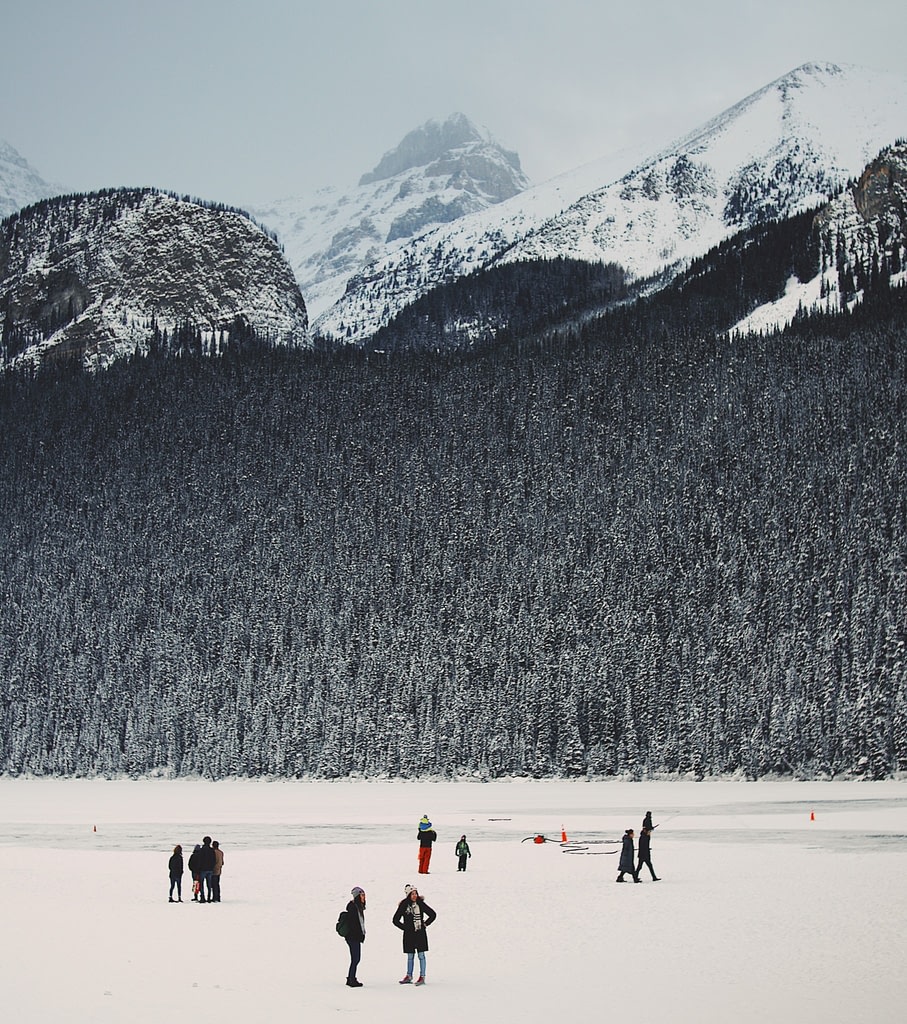 Give the gift of quality time! You can gift experiences, adventures, or activities to a loved one, even during a pandemic.
Experiences don't mean you have to travel far to experience them, nor do they have to be expensive. Treat someone to a walk in the woods, ice skating, skiing, snowshoeing, a homecooked meal, or a staycation.
If you can't meet up in person, try looking into virtual experiences. Airbnb has tons of options for virtual experiences where you can take a cooking class together, learn to paint, learn to write poetry, and many more. All from the comfort of your living room. We also want to acknowledge that you don't have to buy gifts during the holiday season or even at all to show someone you care. Don't feel pressured to buy someone something just because a special occasion is coming up.
Gifts should be sought out when inspiration hits you. When you see or think of something that your loved one would absolutely adore. This oftentimes happens outside of the holidays.
Don't feel obligated to spend money when you don't need to. A simple phone call or handwritten card that tells them how much you appreciate them, will put a smile on anyone's face.
Written by Marina McCoy & Kate Hoffman