Did you know that there is a 25% increase in landfill waste each year during the holiday season?
If you add up all the food waste, decorations, shopping bags, packaging, wrapping paper, bows, ribbons, and of course, gifts that go into the holiday season, they equal 1 million tons of trash entering the landfills each week.
With this much waste being consumed during the holidays (and on a daily basis outside of the holiday season), we need to take responsibility and lessen our impact.
Oftentimes, we forget that gifts should be more about quality, not quantity. Be sure to gift presents that people will enjoy for years to come. High-quality products that are durable and functional are incredibly important when thinking about gifts.
Keep in mind that quality gifts don't have to be expensive. Most people believe that in order to provide something of quality, it has to be crazy expensive. But that doesn't have to be the case.
Below we have listed a few zero waste gift ideas within our Good-Better-Best model for a smooth and slow adoption of zero waste living. This allows us to meet you where you are at on your zero waste journey while still making a positive impact. Now let's get you on your way to a zero waste holiday!
GOOD
Zero waste & plastic-free gear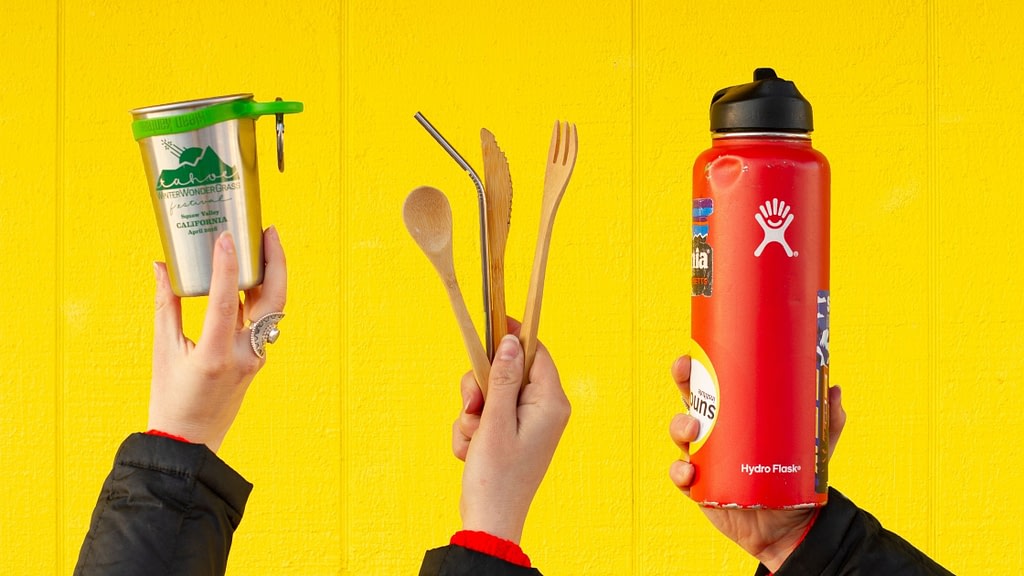 If you have an eco-conscious loved one, buying products that are functional, durable, versatile, and quality-made will go a long way. Ideally, these would be purchased through sustainable brands and small businesses, either local or online.
A great starting point is buying zero waste essentials like plastic-free food storage containers, reusable napkins, bamboo utensils, refillable body care products, and stainless steel containers. Be sure to ask what your loved one already has before buying anything! Nobody needs 10 reusable water bottles.
We list this option in our 'Good' section because even though having this gear will help you on your zero waste journey, shopping firsthand is still supporting the consumption of resources.
We are on a mission to reconnect society to how we produce and consume waste. We believe that once you start looking at waste differently, you will find numerous ways to reuse and repurpose the items that are already around you. However, we understand that not everyone enjoys secondhand or homemade gifts.
BETTER
Secondhand or homemade items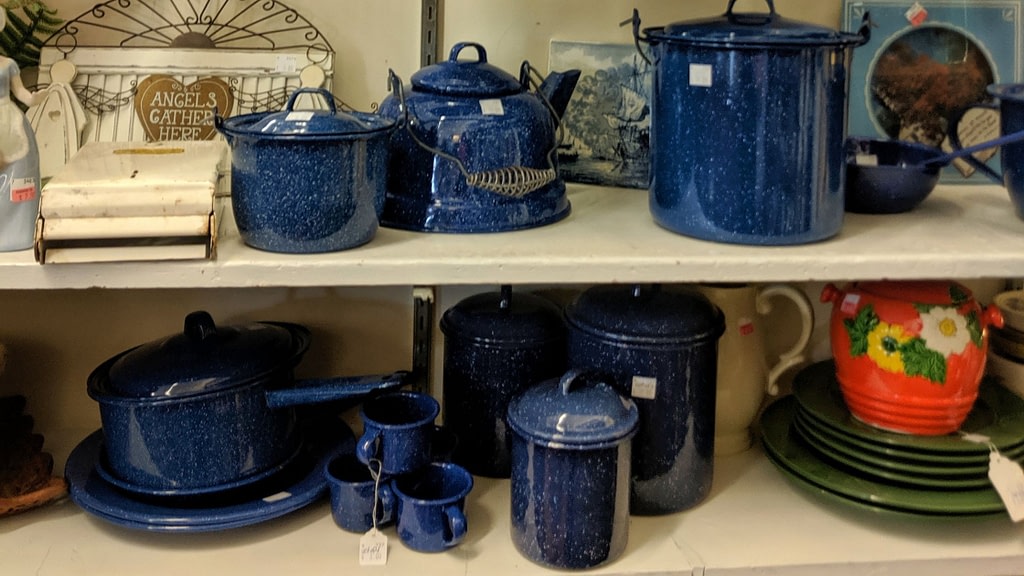 Wanting to find a gift that is truly unique and unlikely anyone else will have? Or maybe you are looking for something that is a bit more practical like books, records, and home decor. Regardless of what you are looking for, the chances of you finding it secondhand are incredibly high.
Another great option is to make your own gifts or support a local maker! Gifts can be as simple as homemade cookies or as detailed as a knit sweater.
Be sure to check out your nearest thrift shop, secondhand store, vintage shop, or flea market. You can also shop online by checking out Etsy, Facebook Marketplace, Craigslist, and Frontporch Forum.
BEST
Experiences
Give the gift of quality time! You can gift experiences, adventures, or activities to a loved one even during a pandemic.
Experiences don't mean you have to travel far to experience them, nor do they have to be expensive. Treat someone to a walk or hike in nature, biking, snowshoeing, a homecooked meal, or a staycation.
If you can't meet up in person, try looking into virtual experiences. You can take a cooking class together, learn to paint, learn to write poetry, and many more all from the comfort of your living room.
& YOU DON'T HAVE TO GIVE GIFTS AT ALL
We also want to acknowledge that you don't have to buy gifts during the holiday season or even at all to show someone you care. Don't feel pressured to buy someone something just because a special occasion is coming up.
Gifts should be sought out when inspiration hits you. When you see or think of something that your loved one would absolutely adore. This oftentimes happens outside of the holidays.
Don't feel obligated to spend money when you don't need to. A simple phone call or handwritten card that tells them how much you appreciate them will put a smile on anyone's face.